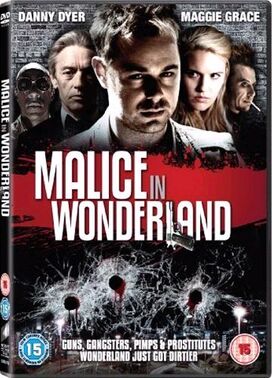 This is the parents guide for the film.
Sex & Nudity
Character is forced to work in a brothel. but we can visibly see a porno on a small television screen in the background.
Character shown in bikini, pulls down panties to reveal a (not shown) penis to the other characters. Nothing is seen.
The sexuality in this film is very mild. The subject is brought up maybe a couple of times but there are no sexual acts performed and nothing graphic at all.
Violence & Gore
A character is shot in the head. We get a closeup of the bullet hole but there is absolutely no blood at all. Just a gash in the head basically.
This film is not gory AT ALL. The only violence really is the idea of gangsters. The story centers around a group of gangsters but there really is no violence in this film either.
Profanity
Many curse words are heard throughout the film.
Alcohol/Drug Abuse
Humorous consumption of drugs, "medication," hookah, and alcohol.