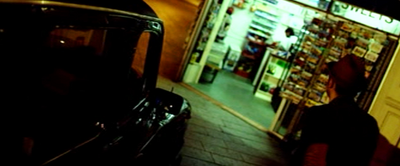 Convenience Store
is a location seen in
Wonderland
.
Description
The store is a store with extended opening hours and in a convenient location, stocking a limited range of household goods and groceries.
Malice in Wonderland
Whitey arrives at the store and goes to the refrigerator and then goes to the counter, he then sees that Alice's father has placed a two milion dollar reward for Alice's return. He then leaves for the bus stop.
Gallery